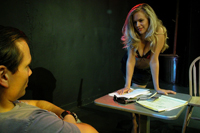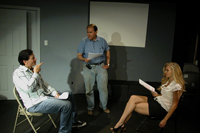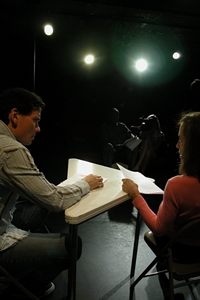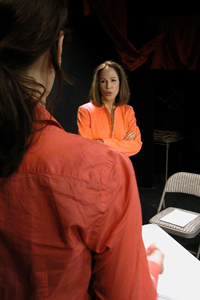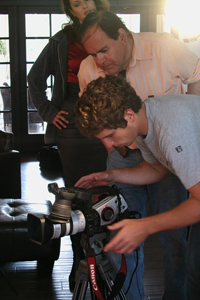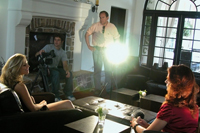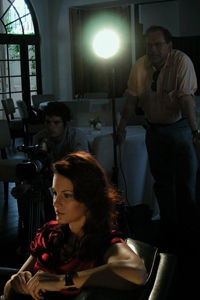 photos by Beth Beacham www.myspace.com/bethbphoto
About the Author
Anthony Mora, whose works have been compared to Mamet, Pinter, LaBute and Nabokov, began his career as a freelance journalist, writing for such publications as US, Playboy Publications, Buzz and Rolling Stone.

He left freelancing to serve as the editor-in-chief of Impresion magazine, an English-language, Hispanic-oriented publication. The magazine, which featured such authors as Octavio Paz, Carlos Fuentes, Gabriel Marcia Marquez and Carlos Casteneda, focused on the arts, literature and entertainment. He also served as editor-in-chief of Excel magazine, an entertainment and lifestyle-oriented publication.
Anthony's first novel, "BANG! A Love Story" (Dunhill Publishing) was published in hardback in 1998. BANG! was released in softcover by Dragonon, Inc. in 2005.
In 1999, Linda Cardellini starred in scenes from the play adaptation of BANG! at the Acme Theater in Los Angeles and The American Place Theater in New York. A staged reading of the play was performed in August of 2004, at the Third Street Theatre in Los Angeles.

In 2006, Anthony became the playwright-in-residence at The Sidewalk Studio Theatre. In June of 2006 Kurt Swanson of The Sidewalk Studio Theatre produced Anthony's play, "P.O.P.: The Principles of Perfection." The theatre's production of "Bang! A Love Story," marked the world premiere of the full play. In September 2008 the Sidewalk will present Anthony's newest work "Modern Love", which he will also direct. A documentary film following the development of the play is currently in production.
Anthony is presently working on "The Resurrection of Light," with artist Rachel Tribble. It is a collaborative work in metal leaf, words, and watercolor.
©2008 Modern Love